I really promised myself at the beginning of the year that I was going to try and stay away from link ups and really try and write true, honest, content (not that link ups dont have that)...but I don't want to be routine. But, then
Amber at My Three Bittles
came up with this WONDERFUL link up idea...and I have to say I cannot be more excited.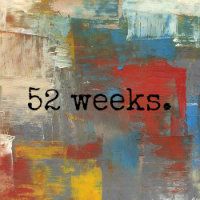 Check out how she describes it:
I invite you guys to come with me! Big or small! Just one good deed a week! It won't kill you!
Come back, tell me about it, link up, spread the word. Come stop by every Friday for the post/link up!
So, what is mine Random Act of Kindness this week?! I decided to keep it simple...
I wrote a letter to one of my dearest friends, and let her know that I truly love her, and appreciate her friendship! I hope it will brighten her day. I mean, who doesn't love getting real mail!?
I hope you have a wonderful weekend. See ya on Monday!