I'm so excited to be co-hosting #52weeks with Amber!!!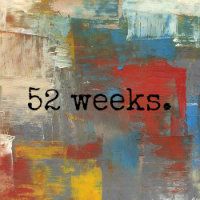 This week, I really wanted to focus on Random Acts of Kindness I could in the social media world.
I made sure to comment on most of the blogs I read with uplifting and positive feedback. I know that I really love positive comments, so I made a point to comment a little more than usual!
Andddd I retweeted a few tweets of my bloggy friends tweets:
I know these seem like really small things, but I've really tried to keep my January Random Acts of acts that don't cost any money. So far, I've succeeded, and its's been wonderful!
What did you do this week that brightened someone's life?? Be sure to link up below!
Have a great weekend friends--